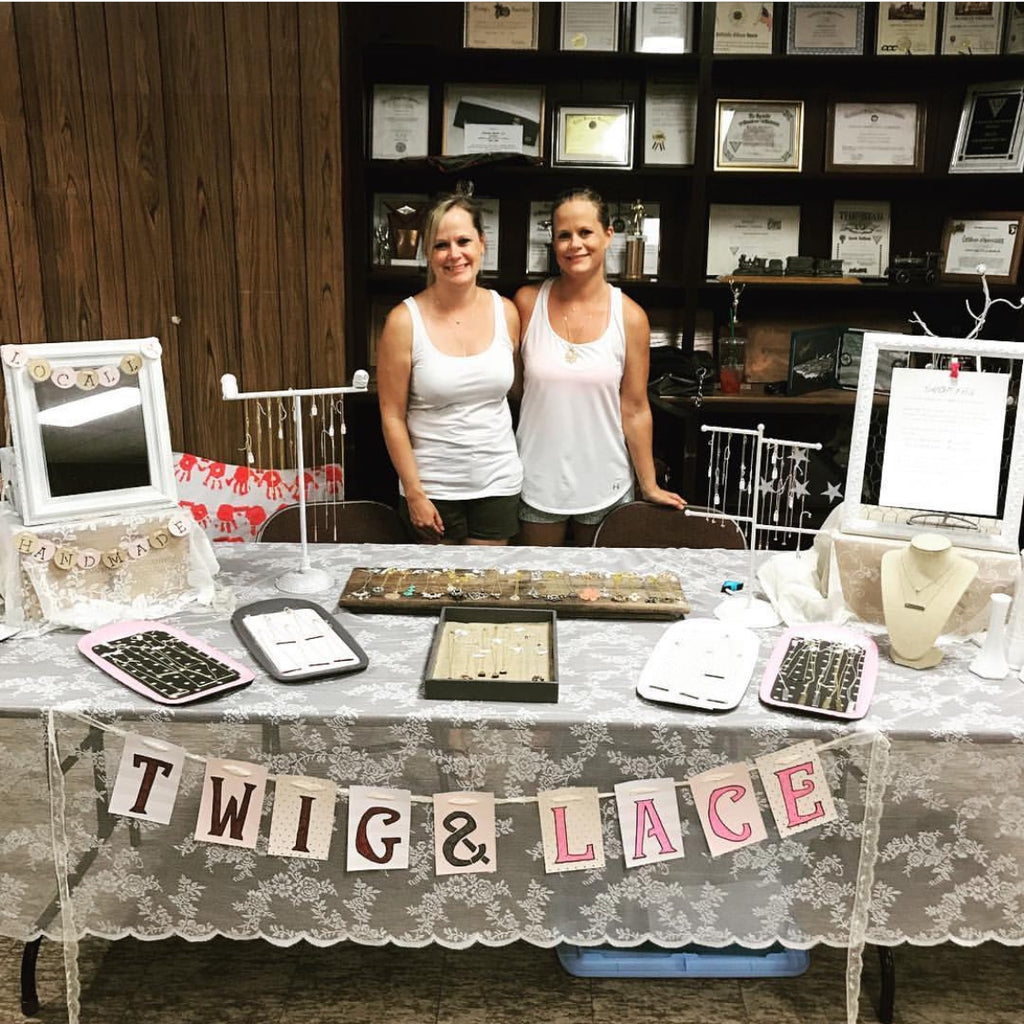 A Hammer, $800 and a Dream
15 May, 2020 / Michelle Wiederhold / COMMENTS (0)
When I look back to those early days of Twig & Lace, I cannot believe how far we've come. It was New Years Eve, four years ago, and I decided I wanted to take a go at starting my own business. I always loved the idea of making snarky necklaces geared towards moms. My husband loaned me $800 and off to Michaels I went. Now bear in mind, $800 to get all the supplies I would need was a tight budget. I remember buying my first set of stamps and I had a 40% off coupon and I was like... "Here I go!" Then I went on amazon to pick up some practice blanks. Let's just say, this was the first of many missteps. The blanks showed up and they were paper thin. I could not stamp on the blanks and it was always too hard. I must have thrown my hammer down and quit a couple dozen times.
Fast forward a couple months and I "kinda" got the hang of stamping but I had purchased the wrong chains, jump rings and pretty much everything else. I was very frustrated and almost out of cash. I had friends and family buying from me (bless their souls for buying my poorly stamped pieces.) I remember during my second market, I had purchased 30 cuff bracelets blanks and slapped some snarky phrases in them. They sold out and I had people trying to order custom cuffs at the market. I was so excited. I had found my niche.
There have been many mistakes and set backs along the way, but I'm happy to say I was able to pay my husband back the $800 (with interest) in just 6 months after I started. There have been lots of changes since those early days. Delving into making what I would want was another scary step I had to take. I was never motivated or inspired by the sweet and symbolic jewelry people were asking me to make. But, when someone asked me to put "Namaste Bitches" on 10 cuffs she was giving as gifts, my lightbulb went off. I thought, why not the F- Bomb? Surely there were others like me who swore a lot and would live to rock a cuff or keychain with a sweary phrase in it. That's where I think Twig & Lace took another turn and we have been on course since then. 


To this day, I find the most joy in my sweary/snarky products but don't mind making the sentimental either. I see us only growing from here but also staying true to who we are... f bombs and all. 
Comments