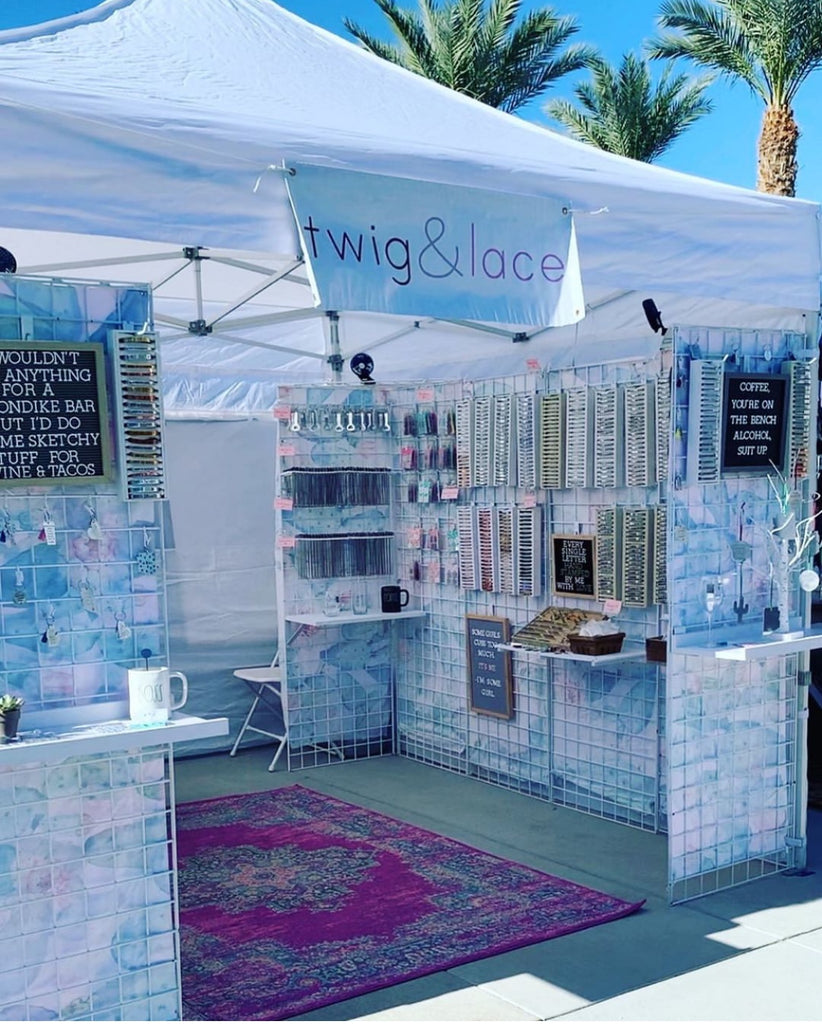 The Disappearing Market - Part One
03 April, 2020 / Michelle Wiederhold / COMMENTS (0)
Let me start my very first blog post by saying... What. The. Actual. "Insert favorite swear word here"? We are in the middle of uncharted territory. Between home schooling, meal prepping and focusing on business, I have no time to look at the big picture. But I have to. I like so many others were at the beginning of one of our busiest times: Market Season. Let me try to capture what market season means to small, emerging companies like mine.
Market season, in Arizona, comes twice a year. Spring and fall. Our market seasons are long. The only time there really isn't markets is the hot summer. But, even then, you can head north two hours and do them there. During market season, many of us schedule every weekend with at least one market and really rely on that income to further our businesses. 
There are many to choose from and after some trial and error, we found what worked best for our products and were so excited to start this spring season. I'm going to put out some numbers here.  These are in no way the norm or average, I am just speaking from my personal experience.  We were scheduled for seven spring markets with some of those being multiple day. I make 40% of my yearly sales AT MARKETS. I have not fully let that sink in because the number scares me. Well, it scares me and excites me. It scares me, because obviously with these being cancelled/postponed, that is a lot of income to lose out on. It excites me because I LOVE my customers and am geeked that so much of my sales comes from person to person interaction. Yay! You can see where I'm going with this though. We put a ton of our earnings into making our market set up want we believe to be as a mini storefront.  We have expanded our design multiple times and are super proud of our set up. Now, all the walls, products and displays have been packed up and stored away until this whole nightmare is over.
Naturally, we wanted our online sales to grow even before all this happened. We have talked at length about doing more to help online sales. We thought we had time to explore this slowly. Then, March hit. Right before we were going into full Market swing, everything was shut down. It was downright depressing and scary. No taking this online thing slowly. We were headed in as fast as we could. Our website has been up and running for almost a year, so we feel grateful that there was not a ton of work on that end. But, how do we translate our person to person sales online?  That's the magic question. 
Next week, I'l be delving into the immediate steps we took and the plans for the upcoming weeks and months to grow our online business. We will also address the retail/wholesale component of our equation and how that too is affecting us tremendously.
Comments