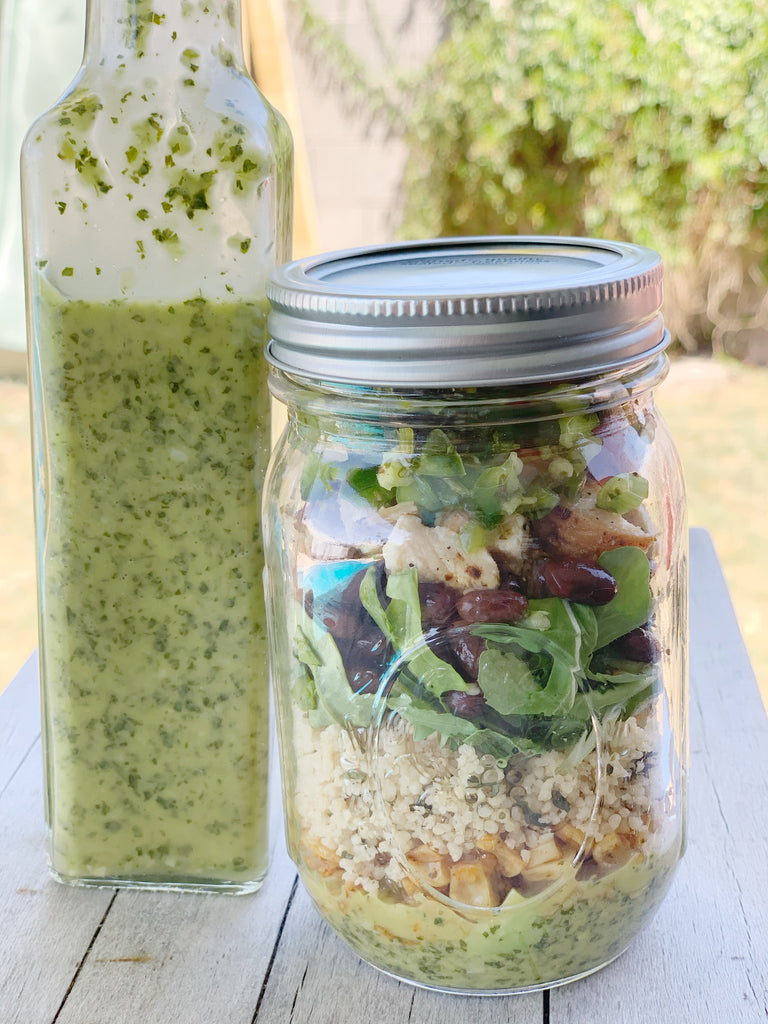 The Reluctant Meal Prepper
24 April, 2020 / Michelle Wiederhold / COMMENTS (0)
Let me start by saying, while I love cooking and creating recipes, I was reluctant to start meal prepping. Mostly, because the traditional way of meal prepping has you eating the same meal for multiple days. That is just not for me. There is no surer way for me to fall off the "healthy eating bandwagon" than to bore me. So, I developed a different approach.
I make multiple components and turn those items into a variety of different meals. Problem solved: still healthy, no boredom. For breakfast, I'm limited because I don't care for sweet things and I don't eat very much dairy. I love eggs, but I tend to use egg whites in substitution for regular eggs. I make a "sludge" for my egg whites each week. I typically do turkey bacon or sausage and a mix of veggies. This week, I used jalapeño peppers, orange peppers, onions and pick de gallo. I cook all of that together and then its so quick and easy each morning just to warm some through with the egg whites.
Onto lunch and dinner. An example of my weekly components are: caramelized onions, roasted Brussels sprouts and cauliflower, pico de gallo, grilled chicken, cilantro couscous, roasted corn, black beans, and cilantro lemon vinaigrette. I make jars with all the components and add arugula: instant salad. 
I can put these in a wrap, on a tostada shell, or in a bowl. This week had a southwestern flair and I'm getting excited for next weeks menu.
Cilantro -Lemon Vinaigrette:
1 bunch cilantro
2 jalapeños ( use seeds if you like it spicy)
4 green onions
3 garlic cloves
juice of 2 lemons
1/3 cup olive oil
1 teaspoon kosher salt
-Put everything in a food processor and blend until incorporated. Keep refrigerated.
Comments